Kočevsko Outdoor Festival - a new running challenge in Kočevsko
This year during June 3-5 Kočevsko will be proudly hosting a new event - Kočevsko Outdoor Festival, that will provide running enthusiasts with a brand new running challenge in the unspoiled nature of Kočevsko and provide a variety of accompanying events that will extend over the entire weekend.
Kočevsko is a mysterious destination, full of green and secret forests. Here various stories and history are waiting to be discovered, and the remains of primeval forests, which can only be observed from the paths along their edges, provide an additional experience of nature and life in its primal form.
Our destination offers varied and diverse stories and history, as well as exceptional conditions for many outdoor sports. It is intertwined with many trails that invite you to discover the secret primeval forests and other natural attractions.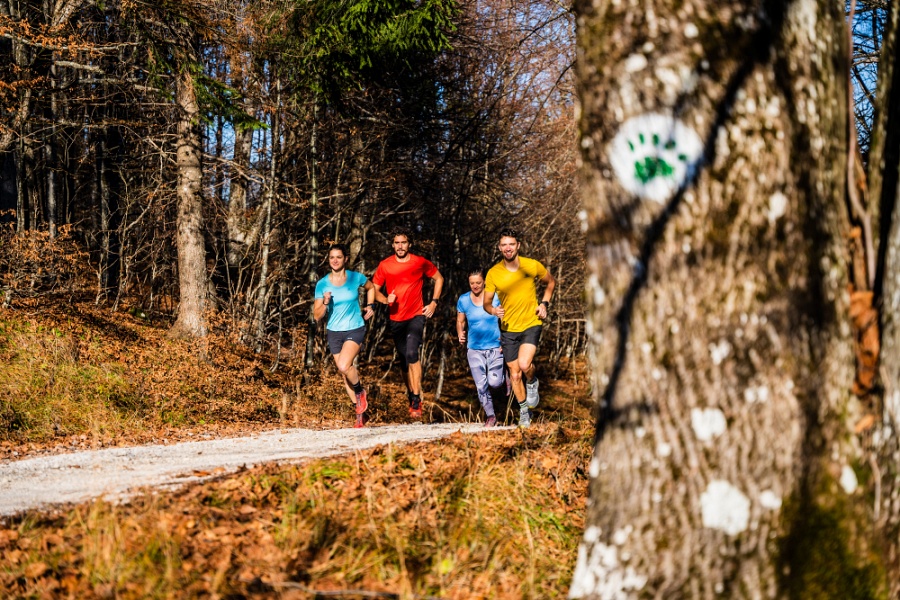 Most of the trails will run along the well-known Rog hiking trail (Roška pešpot).
Photo: 
Luka Fabčič
The competition program of the Kočevsko Outdoor Festival 2022 includes trail running for 10, 15, 30 and 60 kilometers. The event will be carried out in cooperation of Zavod Kočevsko and the experienced team of organizers of trail running events throughout Slovenia (Julian Alps Trail Run, Ultra Trail Vipava Valley and Soča Outdoor Festival). During the visit to Kočevsko, the organizers were greatly enchanted by our secret, but beautiful and above all unspoiled nature, which they believe simply needs to be discovered by even more people.
Due to the wide range of distances, the event is suitable for both beginners and experienced ultra marathoners, who are looking for a running challenge this year. The start of most trails will take place at Lake Kočevje, where all runners will also cross the finish line, while runners on the 30-kilometer distance will start their trail running adventure in Kočevski Rog. Along the way, they will discover diverse nature, from the edge of the Rajhenav primeval forest, to the Kočevski Rog plateau and past The Queen of Rog, the mightiest fir tree on the entire plateau.
The longest trail of the Kočevsko Outdoor Festival extends over 60 km and is called Bear Trail (Medvedova pot) - after the charismatic carnivore who reigns in the Kočevsko forests.
Photo: Jošt Gantar in Nea Culpa
The organizers found inspiration for the longest, 60-kilometer trail, in the well known hike In the bear's footsteps (Po medvedovih stopinjah). However, this year you will be able to experience the Rog hiking trail, where the hike takes place, at Kočevsko Outdoor Festival in a running stride - of course with a few changes that will make it even more attractive for trail runners.
In addition to the trail-running program, the festival will offer many additional activities at Lake Kočevje, which will provide pleasant relaxation after a run and offer the opportunity to socialize in pristine nature with a beautiful setting and a varied culinary and musical program. At the festival you will be able to listen to various outdoor lectures, enjoy the beer festival, swim and partake in SUP-ing at the lake.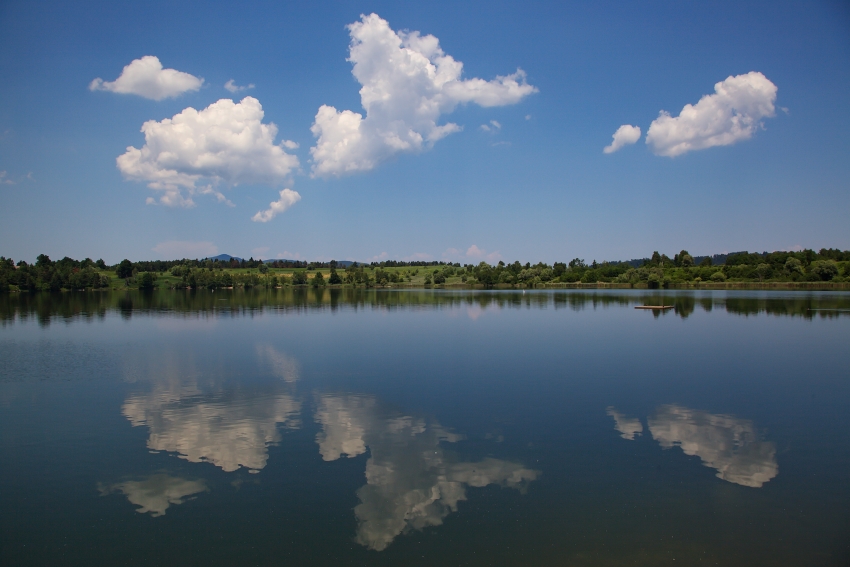 Location of the festival will be the idyllic Lake Kočevje.
Photo: Vasja Marinč
With its diversity, the Kočevsko Outdoor Festival will offer a variety of events for running enthusiasts as well as other guests who just want a pleasant and relaxed gathering at Lake Kočevje. You are invited to join us between June 3 to 5 at Lake Kočevje.
All information about the Kočevsko Outdoor Festival is available on the event's website.