The Slovenia Green Capitals Route – Kočevsko
The Slovenia Green Capitals route stops in three of Slovenia's most cherished regional centers: Ljubljana, Kočevje and the Kočevsko Region, and the Bela Krajina Region.
Ljubljana is the capital of Slovenia and is the perfect place to start the three-region itinerary. 
Kočevje and the Kočevsko Region possess one of the world's most important natural areas: the UNESCO-protected Krokar primeval beech forest. The area is perfect for bear-watching and just enjoying nature. This is a must for all those who love the outdoors.
The Bela Krajina region is Slovenia's culture capital and the place where traditions, food, and wine meet. 
Kočevsko is known as a region with a high forest density - more than 80% of our landscape is covered in forests and pristine nature is available on almost every step and we take pride in being a green and sustainable destination. Kočevsko is easily accessible from Ljubljana with public transport, but more physically fit can also visit it by biking or even hiking. You can find more tips on how to plan your visit to Kočevsko here.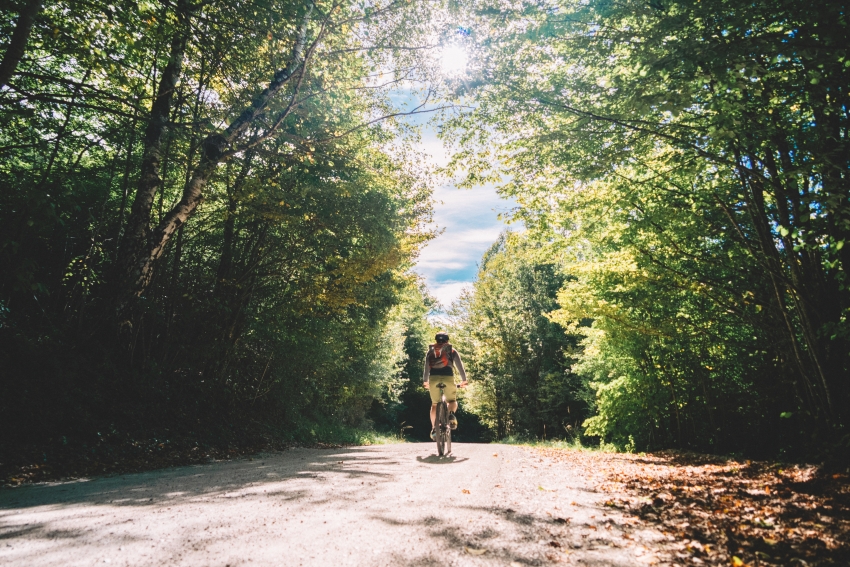 Visit Kočevsko and explore our Secret Forest with a bike.
Kočevsko is also one of the few areas in the world where we can still observe all three large beasts in the wild in their natural environment - the brown bear, wolf, and lynx. In Slovenia, around 500-600 bears are still present, which places us among the countries with the highest density of bear population in the world. As locals, we are used to living in coexistence with them, and we know how to show our visitors a friendly and safe way to observe and watch them, without interfering with their lives. In 2020 our program Observing and Discovering Bears in Their Natural Habitat was recognized as a 5* unique and authentic experience where guests are accompanied with a local guide and get to learn more about the brown bear, visit their natural environment, experience the wilderness of Kočevsko forests and taste forest herbs in pristine nature.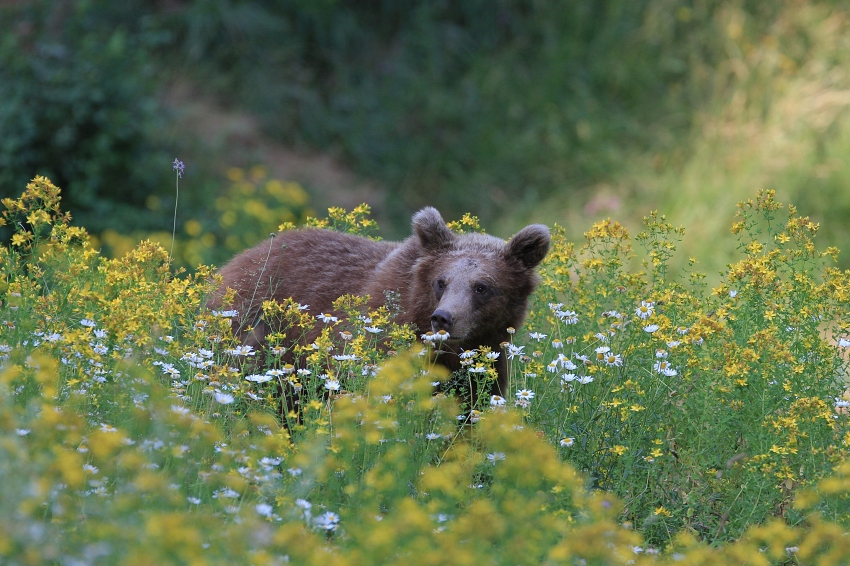 Slovenia has a high density of bears - around 500-600 are still present, and you can choose to go on a guided observation.
In Kočevsko you can choose between different options for green accommodations. Hostel Bearlog is the first hostel in Kočevje and it's thematic rooms offer comfortable sleep while knowing that you've chosen an accommodation that has acquired green-friendly certificates: Travelife (certification scheme, dedicated to achieving sustainable practices within the tourism industry), Slovenia Green Accommodation and Bear Friendly label, while also being hiker- and cycler- friendly. Camp Jezero Kočevsko is a medium-sized camp located nearby Lake Kočevje, which has the Eco Camping label (with an aim to improve environmental protection, nature conservation, as well as the safety and quality of the camping sector) and has also acquired the Slovenia Green Accommodation sign. It is also a hiker- and cycler- friendly accommodation. Polom hunting lodge has recently joined the list of green accommodations in Kočevsko and received the Green Key (a leading standard of excellence in the field of environmental responsibility and sustainable operation within the tourism industry).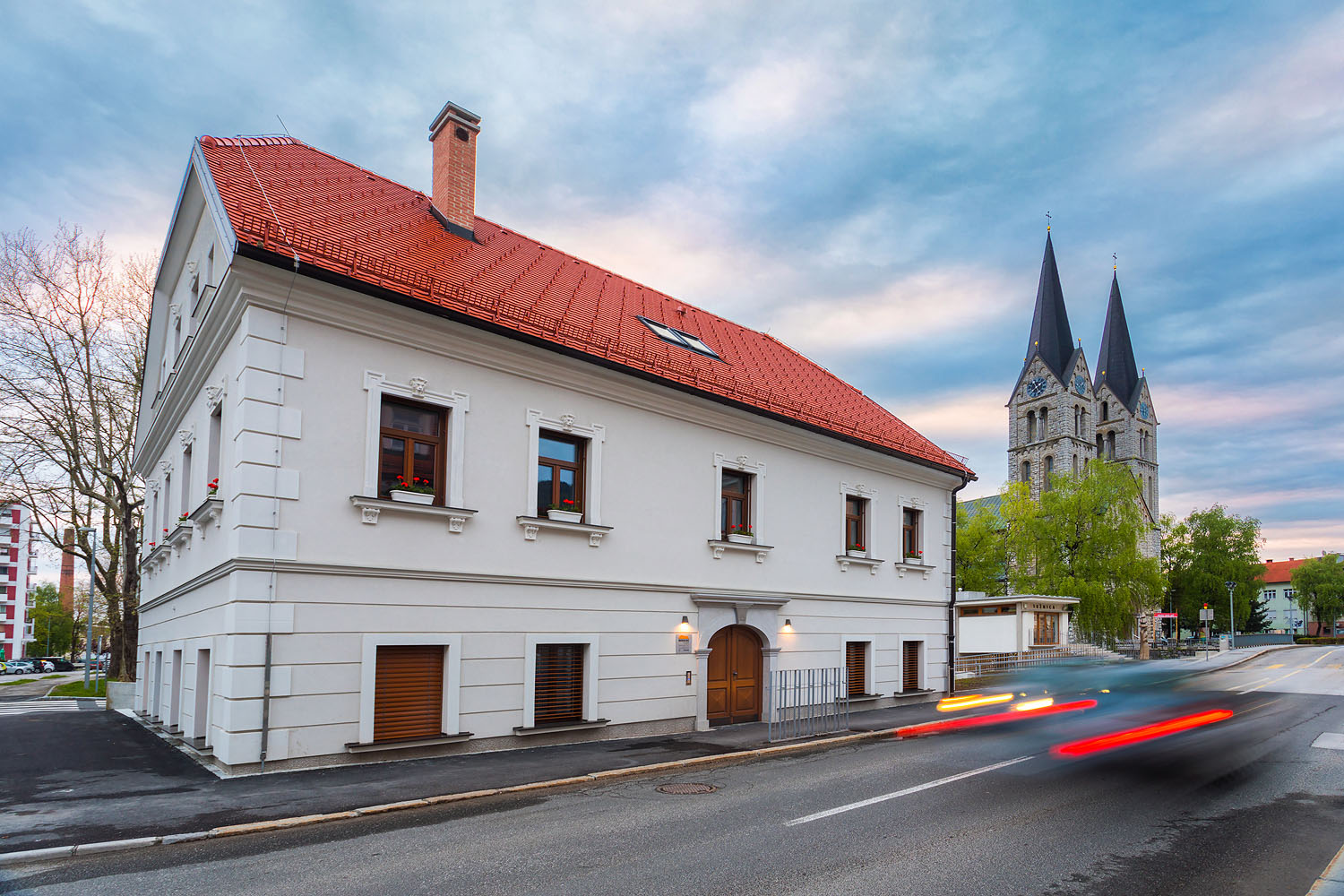 Hostel Bearlog is located in the centre of Kočevje and offers comfortable accommodation and a place to rest after a long day of exploring around Kočevsko.
For culinary adventures where you will get to taste the forest (herbs, wild animals, and locally harvested honey), you should head to one of these guesthouses.
You can find more info for a self-guided tour from Ljubljana to Kočevsko and Bela Krajina here.
Contact Institute Kočevsko or Goodplace for tailor-made programs that will include observing and watching wild animals and give the best and most sustainable experience of Kočevsko, the Secret Forest Slovenia.