Welcome to Kočevsko, Slovenia
Slovenia is reopening for tourism and we are happy to welcome guests from all over the world again looking to spend their vacation in one of the most forested and naturally preserved regions in Europe.
Slovenia is one of the greenest and safest countries in the world and we take all measures for ensuring a safe and healthy visit for all our guests.
Do you need more reasons to visit Kočevsko?
WE MAINTAIN HIGH HYGIENE STANDARDS
Follow the Green&Safe sign created by the Slovenian tourist organization showcasing the commitment by destinations and accommodations to create the best possible conditions for safe holidays.
SLOVENIA IS ONE OF THE WORLD'S SAFEST COUNTRIES
In the Global Peace Index for 2020, Slovenia ranks 11th.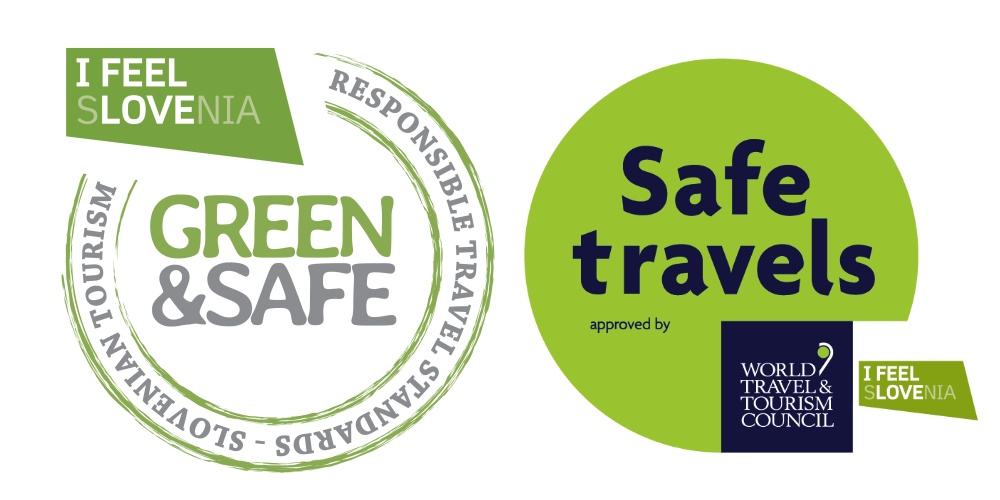 WE FOCUS ON SUSTAINABILITY
Slovenia, 1st country with the Green Destination title, has a number of sustainably oriented destinations and operators. Kočevsko has acquired the Slovenia Green GOLD label as a destination and three accommodations carry the Slovenia Green Accommodation label: Hostel Bearlog (has also acquired the Travelife certificate), Camp Jezero Kočevsko (has also acquired the Ecocamping certificate) and Lovski dom Polom (Hunting Lodge Polom; has also acquired the Green key certificate).
ACTIVE, HEALTHY AND GREEN IS THE WAY TO GO.
Slovenia is the only European country where the Alps, the Mediterranean, the Karst and the Pannonian Plain meet, and Kočevsko remains one of the most forested areas in Europe where forests cover over 90 % of the landscape. Kočevsko is also one of the last remaining areas where the three large beasts can still be found in their natural environment – brown bear, lynx and wolf. Sounds like every nature lover's dream vacation spot.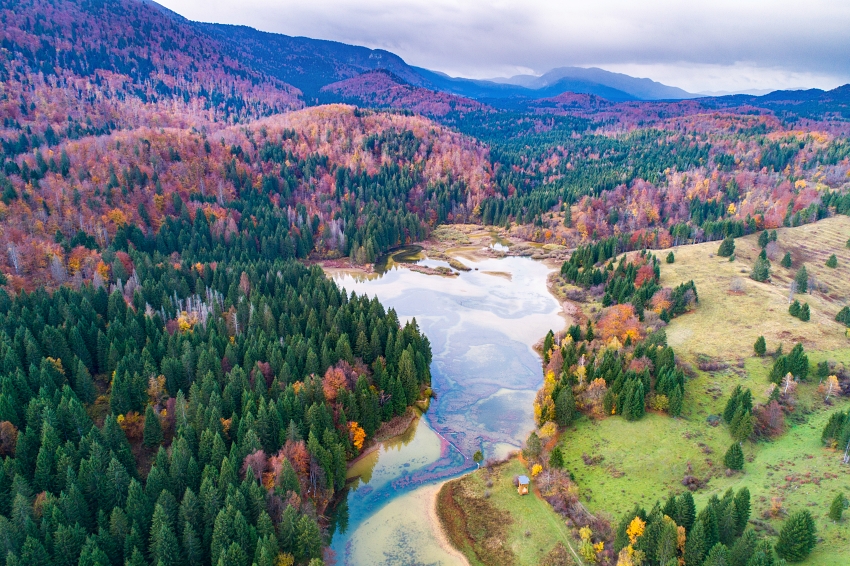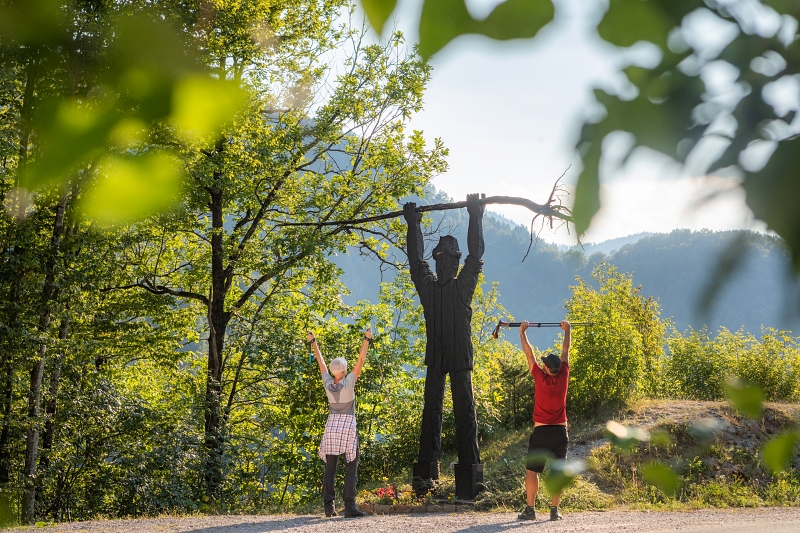 BOUTIQUE AND UNIQUE EXPERIENCES ARE OUR MAIN ASSETS
Slovenia is a country where guests can experience unique and boutique adventures they will remember for a lifetime. In Kočevsko we offer a unique and unforgettable experience of bear-watching in their natural environment.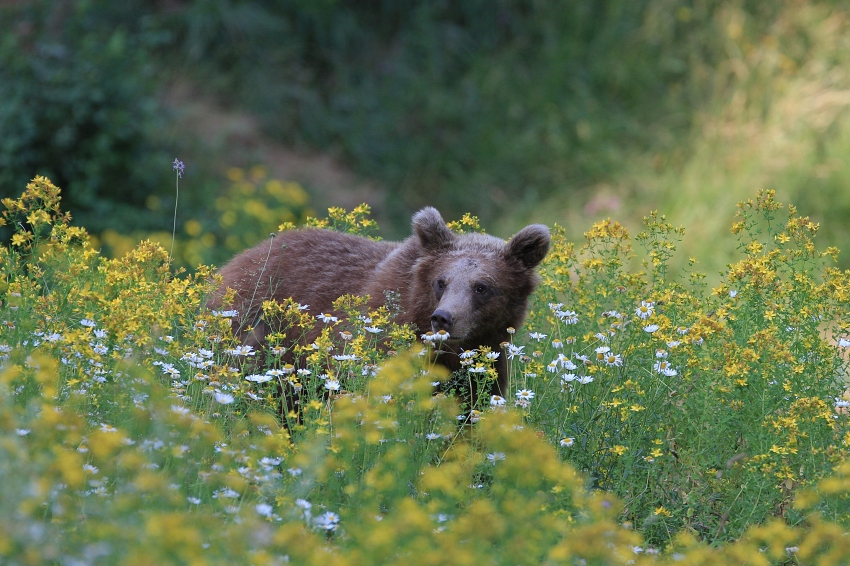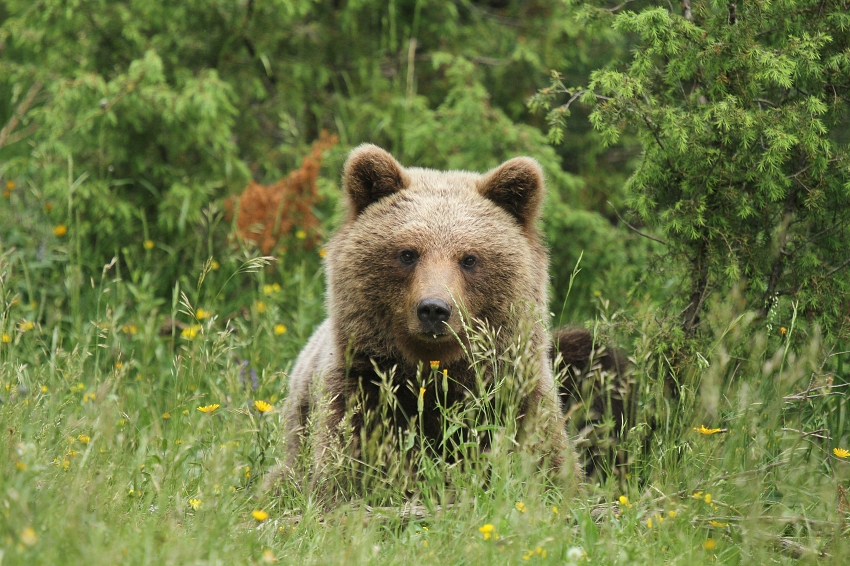 CHECK BEFORE PLANNING
Plan your trip well before traveling. Further information on border crossing, conditions for entry, exemptions and which COVID-19 vaccines are recognized in Slovenia can be found at www.slovenia.info/covid.
BE RESPONSIBLE AND STAY SAFE
Even if you are healthy, please maintain at least a 1.5–2 m social distance.
The use of a protective mask is mandatory in all enclosed public spaces.
Wash your hands regularly and thoroughly.
Use soap and water or hand sanitizers.
Thoroughly ventilate enclosed spaces several times a day.
Observe cough hygiene.