Building a dugout canoe in the Kočevsko forest
In August of 2019, members of "Šola gozdovništva" (Bushcraft & Survival School Slovenia) set themselves up for an interesting and demanding project - making a dugout canoe, using only hand tools and fire.
A dugout canoe is a simple boat made by hollowing a tree trunk. You can come and see this canoe at the TIC Jezero in Kočevje, but first, have a look at how it got crafted below. This special creation from a spruce tree trunk measures 4 meters in length and is 80 cm wide, which makes it a total of 2 cubic meters of wood. Its weight, when the wood is not soaked with water, is between 150 and 200 kg.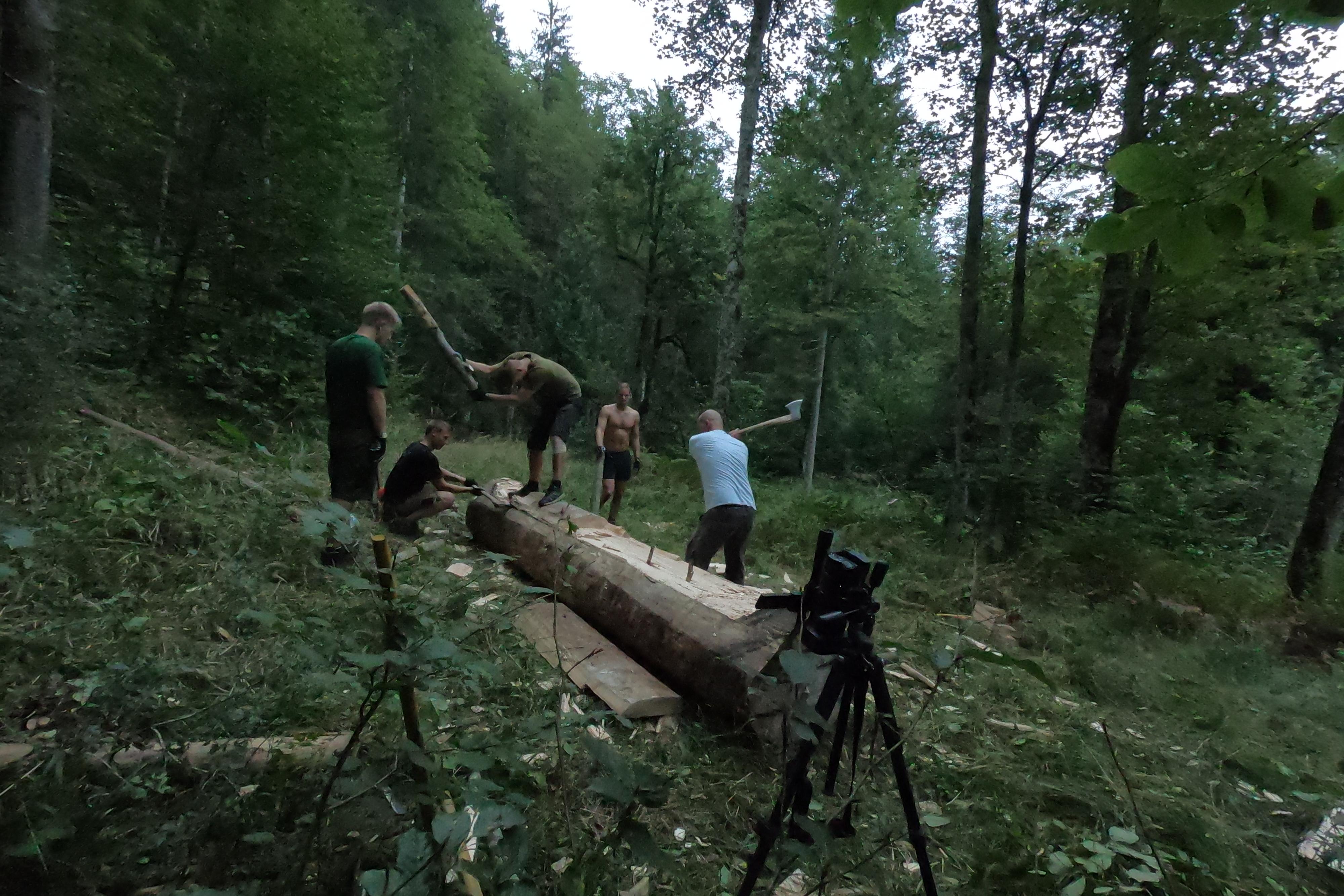 The dugout canoe was made by hand, without the use of a chainsaw, and its makers used various tools for woodworking (axes, saws, hand lifting hooks, chisels, and wedge tools). Using fire, they burned out the inside of the log and removed about 50% of the wood mass. A large part of the wood was removed by the lengthwise splitting of the wood (the entire bottom and upper part of the log). At further treatment, they used hand lifting tool - hand-forged working tools, with which they chiseled and perfected carving of wood.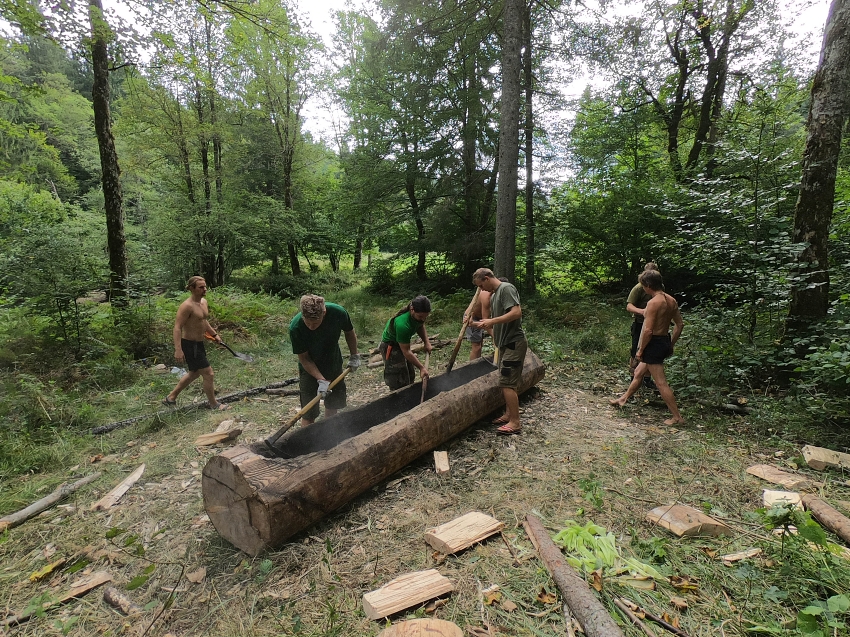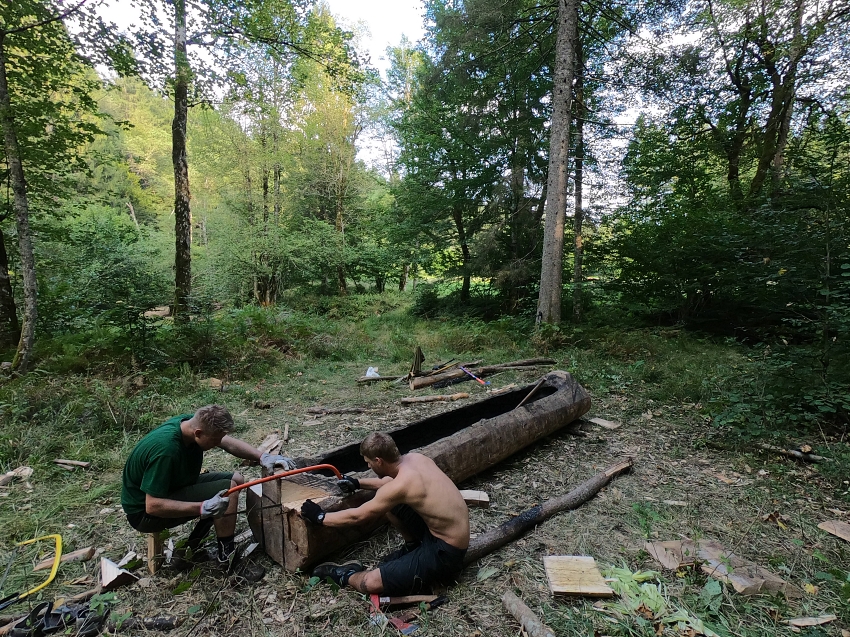 The production of the dugout canoe took place in 4 stages. First, the wood mass was removed from the log by the lengthwise splitting of the wood and leveling its lower and upper parts.
This was then followed by burning out the insides of the log and by repeated sawing, gouging, removal of charcoal and ash, coating the sides with clay, and further burning. They protected the edges from the fire with clay so that the wood could only burn towards the inside of the log.
The last phase consisted of the final shaping of the dugout canoe by carving the bottom, coating the natural cracks with a mixture of resin and charcoal, and testing its seaworthiness. The canoe took a total of 76 hours to make, and the work was also made easier by the use of fire.
After the canoe was completed, they tested seaworthiness of the vessel with a four-day descent along the Kolpa River, from Osilnica to Vinica, which the newly formed canoe withstood perfectly.